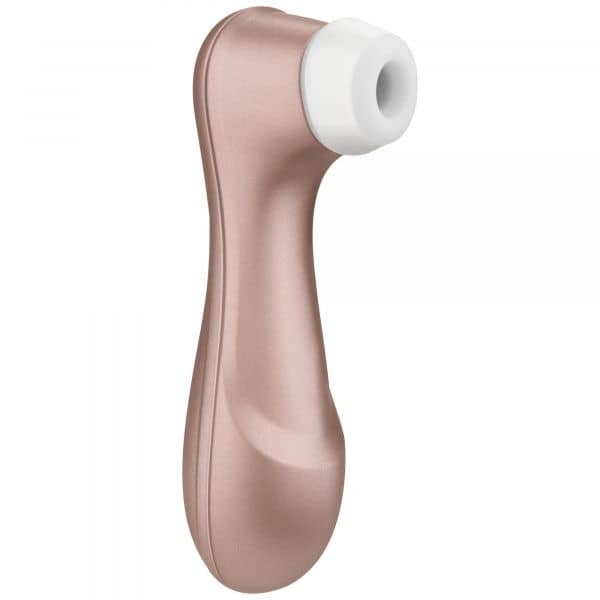 Our Choice
Orgasm Guarantee












Satisfyer Pro 2 Next Generation
Pulsating pressure vibrator - 99% reach orgasm - pressure waves tickle you until you are caught off guard by a strong orgasm - or perhaps several pieces?
In stock, offer ends tomorrow
Details
Stimulates the pulsating pressure waves
99% orgasm in record
The feeling of oral sex at its best
World's most hypeade sex toy
Body safe silicone
Rechargeable
What makes it special? H3>
Satisfyer Pro 2 is for people who want fast and intense orgasms. With its unique technology stimulates Satisfyer clitoris by pressure waves and gives a non-contact massage. Simply place Satisfyer Pro 2 on your clitoris and then perform the task themselves. You do not need to touch, push or move the stimulator - the innovative vacuum technology gives you a delightful tickling pulse until you are caught off guard by a strong and deep orgasm. Or maybe two or three? P>
The fact is that 9 out of 10 women have multiple orgasms with this revolutionary vibrator. The special innovative vacuum technology, has proven to be especially effective for those who have difficulty reaching orgasm. You select which of the 11 pulsation programs that best suit you and your clitoris. Satisfyer Pro 2 is rechargeable via a magnetic charge, which means that the product is 100% waterproof, so it can be brought into the shower and the bath. Silicone head can be easily removed from the product to facilitate cleaning. With its unique shape and its beautiful gold color is a product that not only satisfy but also exudes luxury. P>
Power Supply
Powered by
USB Re-chargeable
Material
Material
ABS plast/Silicone
Waterproof
Splash proof
Dimensions
Length
16,50 cm
Width
4,60 cm
Height
6,50 cm
Diameter
4,60 cm
Weight
0,25 kg
General
Brand
Satisfyer
Product Type
Airpressure vibrator
SKU
564559
Order now and get it by:
Wednesday, 21/04 - Friday, 23/04
Free shipping
Free shipping on orders over 99 €
100% discreet packaging
SMS & e-mail package tracking
Beats all airvibs from this and womanizer brand i tried.
I got 3!( hey i need copies and make sure 1 is at least charged nonstop!