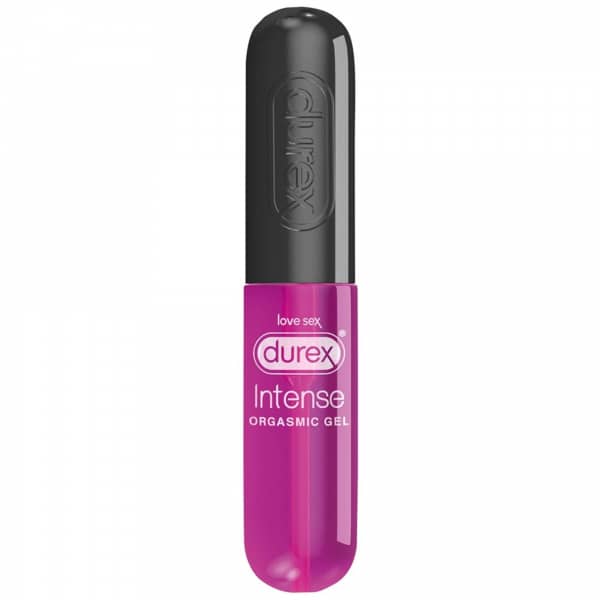 Durex Intense Orgasmic Gel - 10 ml
Intense orgasmic gel for women that makes it easier to achieve orgasm and makes orgasm even more intense.
In stock
Details
Orgasmgel
Known from the TV commercial
For more intense orgasms
Formula that gives a tickling feeling
80% get orgasm
Durex Intense Orgasmic Gel is developed to give her more intense orgasms.
The special formula gives a tickling and comfortable feeling. In tests that have been done, as many as 80% of the women who have used Durex Intense Orgasmic Gel have reached orgasm! This orgasm gel can be used with a condom and a tube is enough for 20 uses.
The jar contains 10 ml.
"As seen on TV"
Durex is accelerating the pace and has run TV commercials for this product.
Order now and get it by:
Saturday 10/12 - Monday 12/12
Free shipping
Free shipping on orders over 99 €
100% discreet packaging
SMS & e-mail package tracking
Works great! More people should try!
At first I did not feel at all due to all the drug effects from the medications I take = (
Took days before I started to feel the feeling. So now I definitely enjoy using it whenever needed =)
The package broke immediately when I opened it.
The best gel I have tried! So heavenly beautiful and really makes it easier to get to! Buy buy buy
Good but too little product for the price
Recommend, it gives a wonderful tickling feeling, but very little in and ends after 2 times
It was apparently good, said the partner
Feels a little cold after a few seconds but does not give any super effect.
Be skeptical at first, because gels like this do not usually work, but my God, what a wonderful product! It increased sensitivity and did its job perfectly
You have viewed 8 out of 249 reviews