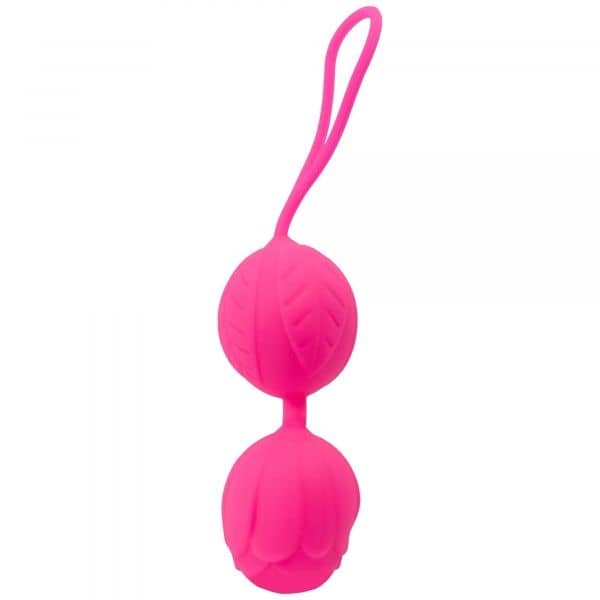 Flower Smart Egg
Balls for snip training 3.5 cm in diameter
In stock
Details
Neat pinballs
For stimulating foreplay
Gives stronger orgasms
Strengthens the pelvis
Facilitates pregnancy
php echo $ product-> getDescription (); ?>
Advantages of Kegelball - php echo $ product-> getName (); ?>
Php echo $ product-> getName (); ?> Facilitates pregnancy and childbirth
By using squeezing exercises, the muscles in the pelvic floor are strengthened. This facilitates a possible pregnancy and childbirth by, among other things, making it easier for the muscles to handle twists - and therefore have more stamina. Having well-trained pelvic floor muscles before childbirth allows you to recover faster afterwards. If you missed training the pelvic floor during pregnancy, you can easily compensate with pinch balls afterwards!
Php echo $ product-> getName (); ?> reduces the risk of prolapse
The pelvic floor acts as a support for women's internal organs. When this support no longer exists, due to weak muscles, there is a risk of prolapse. Prolapse means that the organs that the pelvic floor holds up and together can sink down under stress. This is most common as you get older, but can affect you at any time in your life; and that is exactly why squeezing exercises with eg php echo $ product-> getName (); ?> more important than you might think!
Php echo $ product-> getName (); ?> prevents incontinence problems
According to Vårdguiden, every third woman in Sweden suffers from incontinence problems at some point. Incontinence is usually due to the muscles in the vagina not being strong enough to hold tight - for example during coughing, jumping or laughing. By training the muscles, for example with Php echo $ product-> getName (); Do you reduce the risk of suffering from incontinence now - or later - in life.
Better sex life with Php echo $ product-> getName (); ?>
Stronger muscles in the vagina mean stronger orgasms; this is because the muscles work harder. You will also find that you get an orgasm more easily, and can also control the intensity during intercourse - for both you and your partner - by pinching. In addition, blood circulation increases, which in turn leads to increased desire and increased sensation.
General
Body Zone
Vagina
Product Type
Kegel balls
Brand
Ladylove
EAN
7350102751816
SKU
569764
Material
Material
Silicone
Waterproof
100% Waterproof
Dimensions (Kegelball)
Length
15,5 cm
Diameter
3,5 cm
Dimensions (Package)
Length
17,00 cm
Width
7,00 cm
Height
6,00 cm
Weight
0,09 kg
Order now and get it by:
Saturday 10/12 - Monday 12/12
Free shipping
Free shipping on orders over 99 €
100% discreet packaging
SMS & e-mail package tracking
Too heavy for the beginner
Was too heavy for me. Gave birth to two children in a short time. Will try a lighter version.
It was uncomfortable and difficult to get out. Will test again and see if it gets better
Would not recommend these to beginners as they are quite heavy ........
Far too light gives hardly any training
Proper size, does not take up much space in the box. there is nothing to complain about. Works best with a little lubricant.
The first time I do the push-ups with balls, I got training pain in fiffi, i.e. good grades.
You have viewed 8 out of 57 reviews