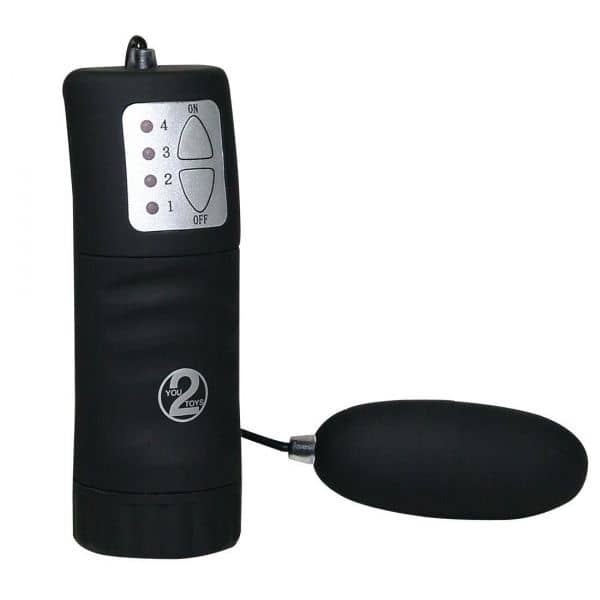 Black Pill Velvet
Vibrating eggs with fixed remote control
In stock
Details
Controlled with hand control
Silky smooth material
Four different vibration modes
Powerful engine
Pill Velvet is a vibrating egg that you control via a remote control that is attached to one short end of the egg.
This powerful vibrating egg in a lovely purple shade works just as well to use for clitoral stimulation as to have vaginal. Hold it against the labia or let it dangle down and tickle your partner's entire body. A tip is to have this egg in you when you have oral sex, have control in your hand and thus have control over how strong vibrations you want, or give control to your partner and let him decide the pace.
Black Pill Velvet is made of ABS plastic and has a silky smooth PU coating that works just as well to use with water-based as with silicone-based lubricant.
Choose between four different vibration modes via a simple push of a button on the egg's hand control.
General
Vibrator Shape
Egg Vibrators
Body Zone
Vagina
Stimulation Type
Vibration
Features
Remote Control
Speed Adjustment
4 levels
used with
Waterbased Lube
Product Type
Egg Vibrators
Brand
You2Toys
EAN
4024144562664
SKU
512434
Material
Material
ABS-plast withPU-Surface
Waterproof
Splash proof
Power
Remote
Remote with wire
Powered by
2 x AA (LR06)
Batteries included
No
Dimensions (Vibrator)
Length
6 cm
Diameter
2,5 cm
Dimensions (Package)
Length
19,50 cm
Width
13,00 cm
Height
4,50 cm
Weight
0,13 kg
Order before 10:30 and get it by:
Tomorrow 7/2 - Wednesday 8/2
Free shipping
Free shipping on orders over 99 €
100% discreet packaging
SMS & e-mail package tracking
Very good, strong vibrations.
Very nice material. It works well, but I was not prepared for how strong the first level was. It sounds a bit before it's inside, but when it is, it's great!
The egg is something all women should have.
Guaranteed orgasm both on your own and with company.
I really Love my egg. <3
Has given me hundreds of orgasms. This is the favorite in the toy box. Hard to get enough of it. Highly recommended !!
my first egg and it will be exciting to use it in several ways
The favorite in the play box
My second egg, there will probably be more;)
Absolutely wonderful not my first egg and probably not my last
This has become my favorite .. I have worn out 3 so ordered now a fourth .. :)
Definitely the best I've had!
It is strong and you come fast and several times! Worn out 5 over the years, I can promise there will be more. Definitely a favorite!
You have viewed 8 out of 34 reviews