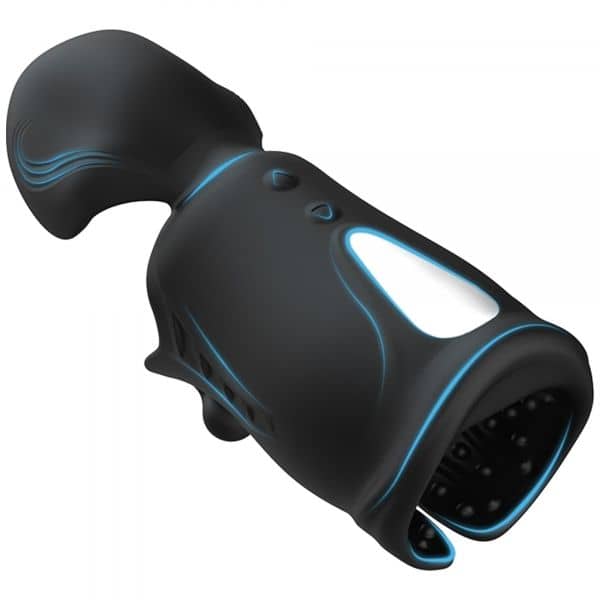 ALPHA+ Penis Stimulator
Vibrating strokes with two motors that you can adapt for the most comfortable enjoyment.
In stock
Details
Choose between closed or open design
Beautiful inner knobs
Stimulates both scrotum and penis
10 vibration modes
2 separate engines
What makes Alpha + Penis Stimulator special?
Enjoy beautiful vibrations and stimulating inner structure with this silky smooth stroker!
It has a flexible lid that you can choose to fasten at the top, or leave it open and become an extension of the stroker.
Alpha + Penis Stimulator is equipped with two separate motors - one in the lid and one in the stroker itself. You can control the two motors separately, as well as change the intensity of them individually so you can adapt it perfectly to your enjoyment.
How do I use Alpha + Penis Stimulator?
You can either use Alpha + Penis stimulator with closed or open lid. If you close the lid, you can easily attach it to the top so it is firmly in place. Then the lid will stimulate around the entire glans and penis so you get enveloping stimulation everywhere.
If you use Alpha + with the lid open, you can either place the glans in the lid and thus get more stimulation all the way down to the root because more of the penis can fit in the stroker. Also try to place the scrotum in the open lid and let the vibrations stimulate you deeply while the glans is outside the stroker. This is perfect to use while having oral sex.
Power Supply
Powered by
USB Re-chargeable
Material
Material
ABS plast/Silicone
Waterproof
Splash proof
Dimensions
Length
13,5
Width
6,00 cm
Inner Length
9-16
Inner Diameter
5,00 cm
Weight
0,30 kg
General
Brand
Cockalicious
Product Type
Pocket Pussy with vibrator
SKU
581803
Order now and get it by:
Monday, 20/09 - Wednesday, 22/09
Free shipping
Free shipping on orders over 99 €
100% discreet packaging
SMS & e-mail package tracking