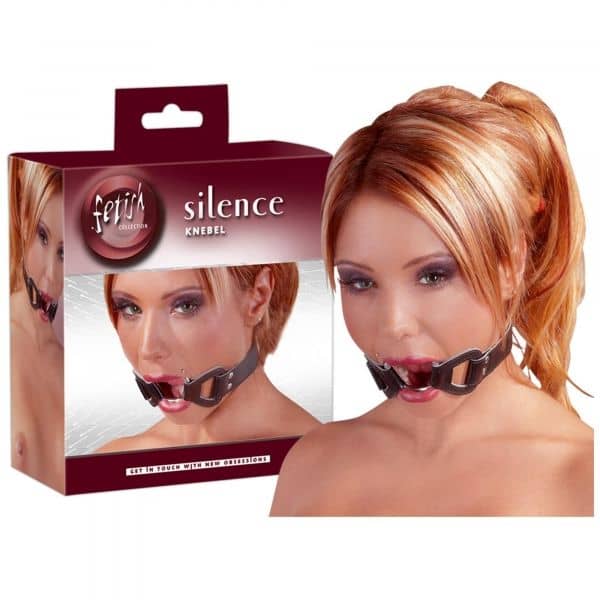 Silence Open Gag
Open gag ring with a diameter of 4 cm. Made of artificial leather with adjustable buckle at the back.
In stock
Details
Prevents you or your partner from closing your mouth
Adjustable buckles at the back
Ring with 4 cm in diameter
Made of stable artificial leather
What makes it special?
Explore exciting role-playing games with Silence Open Gag!
This is a ring-gag that will prevent you from closing your mouth and leaving you completely in your partner's hands.
The ring is made of metal and has a diameter of 4 cm that fits most people. You easily attach the ring with the adjustable strap that is fastened at the back and can be adapted to your size.
Order now and get it by:
Wednesday 29/3 - Thursday 30/3
Free shipping
Free shipping on orders over 99 €
100% discreet packaging
SMS & e-mail package tracking
Very large scope around the head, had to make several new holes myself.
A wonderful gag to get in your mouth, you feel horny not being able to close your mouth and your partner can put a finger in and play with in his mouth.
Not enough holes in the strap to fasten so it fits, which is completely unnecessary because there is room on it to have holes.