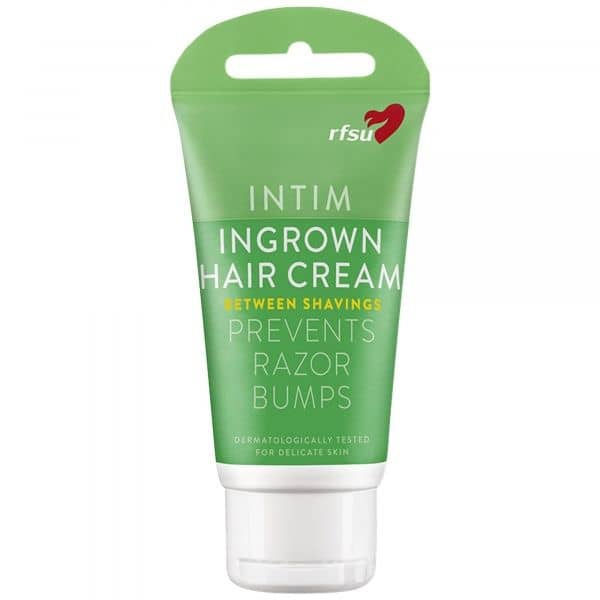 RFSU Intim Ingrown Hair Cream
Counteracts ingrown hairs Gently peels the skin Emollient
In stock, offer ends today
Details
Counteracts ingrown hairs
Gently peels the skin
Emollient
Paraben free
What makes it special?
Ingrown Hair Cream is a gentle cream that contains fruit acids that gently exfoliate (peel) the skin. In this way, it counteracts problems with ingrown hairs and inflamed hair follicles.
When shaving more intimate parts, there is a great risk that the hair follicles become inflamed and begin to grow inwards instead of outwards. It may hurt and the skin area may become red and irritated.
But there is a simple solution to the problem, Ingrown Hair Cream, a cream that counteracts ingrown hairs at the bikini line, on the legs and in the armpits. This emollient and gentle cream is applied after shaving and between shaves.
General
Body Zone
Body
Effect
Shaving
Product Type
Intimate Shaving
Brand
RFSU
EAN
7310572300433
SKU
580947
Dimensions (Package)
Length
12,00 cm
Width
5,00 cm
Height
2,00 cm
Weight
0,05 kg
Order now and get it by:
Wednesday 28/9 - Friday 30/9
Free shipping
Free shipping on orders over 99 €
100% discreet packaging
SMS & e-mail package tracking
I like it it does not itch when it grows out again
good is that it against seems inwardly grown
find nothing wrong with it
I highly recommend it because if you want to avoid the hair starting to grow inwards, buy this product
You have viewed 8 out of 9 reviews