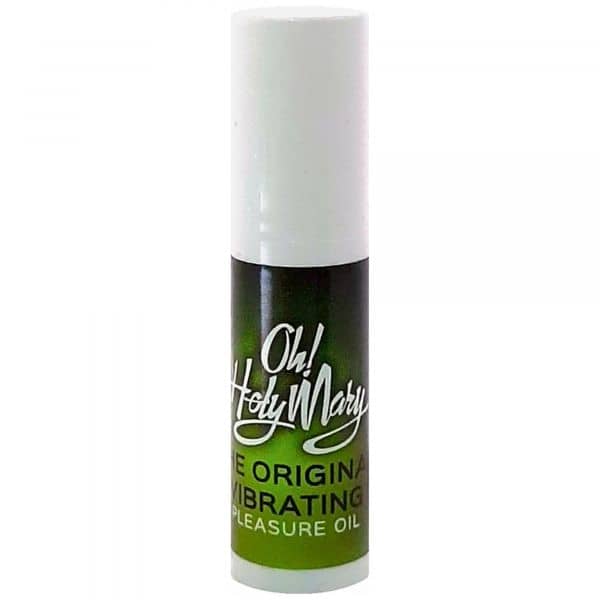 OH! Holy Mary The Original Pleasure Oil
Lubricant Oil based
In stock
Details
General
Lubricant Type
Oil-Based Lubricant, Warming Lubricant, Stimulating Lubricant
Lubricant Basis
Oil
Lubricant Flavor
Unflavored
Content
6,00 ml
Brand
Nuie
SKU
581539
Order now and get it by:
Sunday, 07/03 - Tuesday, 09/03
Free shipping
Free shipping on orders over 99 €
100% discreet packaging
SMS & e-mail package tracking
Be aware of strong weed smell!
Big box for tiny oil.
Use very lil!
I only used it twice so far.
Partner once.
Smell goes away quick. First time we shared a drop and it tickled etc but 2d time i felt nothing.
I do have history of all these kind of enhancing oils just have short effect(this one claims to have 45 min) but sex for us= a normal session is min 6 hours or so...
Stuff goes quick then and those oils; most go away quick.
At least oil stays longer than water based which goes poof in a few sec:(
Like i said this one claims to stay longer and can also be used to numb if guy come too fast i think?(if u take more)
So might be way better for some others then us?
So the 2 stars is just from us. If u like other oils like it already then i think this is probably a really nice one to try.