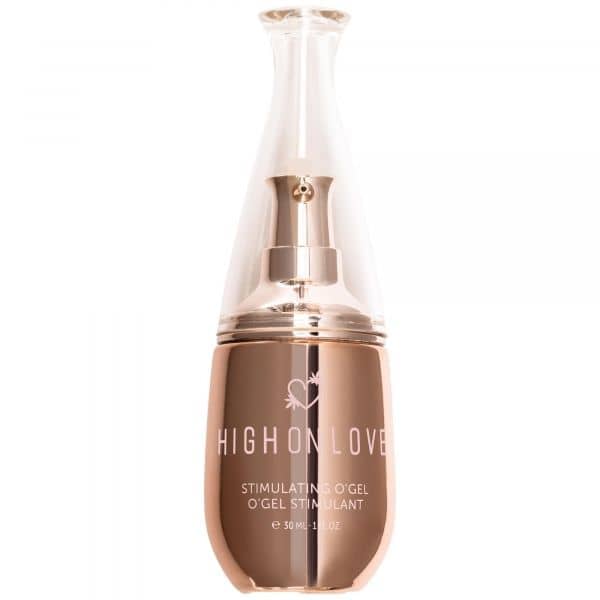 High On Love - Stimulating O Gel
Luxurious and lust-increasing cream for the clitoris that gives a warming and irritating sensation!
Only 3 left in stock
Details
Gives more intense and more comfortable orgasms
Make every touch feel heavenly
Made from 100% natural ingredients
Luxurious bottle with flexible pump
What makes High On Love O Gel special?
Incredibly smooth lust-increasing gel in a luxurious bottle!
High On Love O Gel contains a sensual blend of natural ingredients, such as hemp seed oil, which will give a new meaning to love. This harmonious and water-based blend will have the slightest touch of feeling like the seventh heaven!
Use 1-2 pumps High on Love O Gel and slowly massage the cream onto, and around, the clitoris. Within a few seconds, a warm, comfortable and tantalizing feeling will spread. If you want even more effect, wait at least 5 minutes between applications so the body cream has time to catch up with the effect increase.
It is also very common to experience the cream in different ways depending on where in the menstrual cycle you are. So feel free to use the cream a few times to see how your body will experience it and which days of the month you will long to use the cream over and over again.!
NOTE: High on Love O Gel is not recommended for pregnant women or people with STDs, especially herpes.
Dimensions
Weight
0,17 kg
General
Brand
High on Love
Product Type
Enhancing - Women
SKU
581598
Order before 14:30 and get it by:
Wednesday, 10/03 - Friday, 12/03
Free shipping
Free shipping on orders over 99 €
100% discreet packaging
SMS & e-mail package tracking