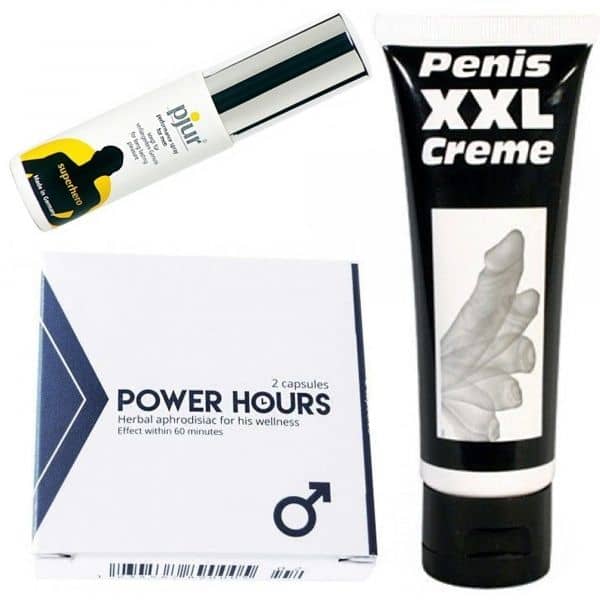 Erektion - Fördröjning och storlek
Enhancing - Men
In stock
Details
Dimensions
Weight
0,00 kg
General
Package Contents
Power Hours 2-pack, Penis XXL creme 80 ml, Pjur superhero spray 20 ml
Brand
Vitapax
Product Type
Enhancing - Men
SKU
BOM-SUPER
Order before 14:30 and get it by:
Wednesday, 10/03 - Friday, 12/03
Free shipping
Free shipping on orders over 99 €
100% discreet packaging
SMS & e-mail package tracking
OK..We bought this intro to Happy Land pack and heres the review:Cream Very good,Spray not good for my skin(Your experiance will be your skin) yet results within 30 mins as was Cream Very good So I rate both as worth trying.
Power hours? Well I ordered a 20 pack the following day. No side effects as appeared other reviwers experiances.I took 1 whole capsule,alcohol was 2 glasses of redwine that evening.No side effects at all.Result?Well I did order the 20 pack.Ill sum Power Hours up:Power hours worked I found myself NOT Viagra Erection standing out..This was Standby ready for deployment.1 Capsule effect lasted from 1800 hours through to 1200 hours next day:Very satisfyied WE were.Ill reserve this Power Hours deployment weekends only.We Like it!It worked.So Reveiw =Very good product.